Protect. Detect. Alert. Resolve.
Identity theft monitoring and resolution.
Protect Your Money …
And Your Financial Reputation
Think about the nightmare of falling victim to one of the fastest-growing crimes in America*:
Who should you call first if an identity thief wiped out your life savings?
Is your money just gone?
How can you block thieves from stealing your identity?
Is there a way to detect past identity thefts?
Can you get alerts if an identity thief is targeting you?
What if someone runs up big bills in your name? Do you have to pay them?
How do you make it all stop?
Losing your money to an identity thief is bad enough. But watching the good credit you've built over years of hard work can be devastating. Then, there's the work you'd need to do to fight it all on your own.
ID Resolve 360 eliminates those worries. It helps get your money back. It helps repair your credit and clean up the mess left behind.
And most important … it helps make sure it doesn't happen again.
*2022 Identity Fraud Study, Javelin Research & Strategy
ID Resolve 360 includes all the services of ID Resolve…PLUS:
Protect Against Identity Theft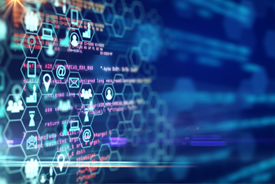 Online Monitoring Dashboard via the ID Resolve 360 monitoring portal lets you track your profile and respond to alerts – empowering you to take a more active role in protecting your identity. (Activation required.)
Digital Security Software Suite helps you strengthen your security online by blocking common types of theft such as keylogging, phishing and ransomware. (Activation and software installation required.)
ScamAssist® Specialists will research suspicious solicitations to deliver a case-by-case assessment on the likelihood of it being a scam, thereby reducing the chances of inadvertently providing funds or sensitive information to a con artist.  
Fraud Alert Placement will help if your identity is at risk. We provide assistance placing a 1-year fraud alert on your credit file, making it more difficult for thieves to open new credit in your name without your knowledge. You can also place a fraud alert on your records via the Online Monitoring Portal.
Monthly Risk Alert Newsletter brings you up to speed on the latest trends in identity theft scams and shows you smart ways to avoid falling victim.
FREE Identity Theft Protection Kit brings you up to speed on the many ways identity thieves strike and shows you how to avoid falling victim. Includes sample affidavit form and letter templates to use when filing fraud or identity theft disputes.
Prevention Education is available through online resources that help educate you on how identity theft occurs, as well as protective measures you can take to limit your risk.
IDRiskIQ helps you better understand your identity theft risk propensity and provides a personalized action plan to help you lower your risk of identity theft.
Opt-Out Services can help you protect your privacy by stopping pre-approved credit mailings and marketing phone calls which thieves can use to steal your personal information.
Monitoring Portal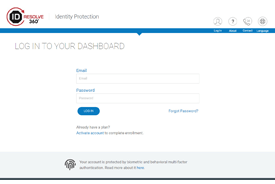 With the growing threat of identity fraud, it's important to make sure that your credit is closely watched. ID Resolve 360 makes this monitoring effort easier than ever. Through the ID Resolve 360 monitoring portal, we will monitor high-risk transactions, exposed sensitive personal information, credentials and your credit. 
If suspicious activities are detected, you can opt-in to receive alerts via email and/or SMS text messages so that you can take immediate action to minimize damage. When you log into the ID Resolve 360 monitoring portal, you can view alert details, close out any unwarranted alerts, or flag the ones that need immediate attention. 
If suspicious activity occurs, our award-winning Resolution Specialists are standing by 24/7 to step in and help resolve the situation.
Detect The First Signs Of Identify Theft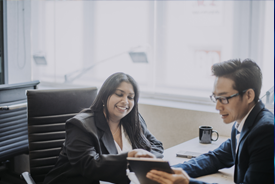 Identity Monitoring is provided by our digital security experts. The ID Resolve 360 team scouts the deepest corners of the Internet, searching for compromised credentials and potentially damaging use of your personal information.  
Detect Pre-Existing Conditions by conducting a look-back, searching for ways your identity may have been stolen to help you identify previously undetected cases of identity theft.  
Email Health Check is an online tool that helps you see if your email address was compromised in a data breach. You'll get details on where and when the breach happened, what types of information was stolen, and specific recommendations to fix the situation.  
Breach Catalogue is an interactive tool that enables you to search for company breaches and opt-in to receive email notification about future breaches of interest.  
3-Bureau Credit Monitoring tracks your credit profile at all three major credit bureaus that could indicate potential fraud so that you can take immediate action to minimize damage. 
Credit Report & Score from TransUnion to watch for changes that can be common indicators of a stolen identity or fraud.  
Monthly Credit Refresh helps you keep tabs on updates made to your credit profile with our monthly credit refresh.  
Activation required for all credit monitoring and credit report services.  
Instant Alerts To Quickly Flag Identify Theft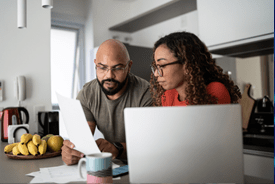 Identity Monitoring Alerts help you know what's happening when it comes to your identity and what to do to help eliminate any potential damage. We monitor high-risk transactions with more than 300 of the nation's largest companies to help uncover and stop account takeover attempts. Hacker dump sites, the black market and other online forums are continuously monitored to help keep your online identity out of the wrong hands. Black market surveillance helps make sure your personal information isn't being sold to the highest bidder. 
Credit Monitoring Alerts tell you when changes are made to your credit profile. These include updates on requests for new credit, address change requests, new accounts, accounts going into delinquency, credit limits exceeded, new employer notifications, fraud alert activations and new public records in your name. 
Enhanced Credit Alerts help you stay on top of your credit with 21 additional alert categories to inform you about activities related to your accounts, score, credit limit, lost or stolen cards, collection, foreclosure and past due accounts.  
Up to $1 Million Identity Fraud Insurance*
If you become a victim of identity fraud while enrolled in ID Resolve 360, this insurance coverage can reimburse you for covered out-of-pocket expenses related to the recovery process and professional service fees associated with identity restoration. 
Click Here to review a Summary of Benefits and Master Policy. 
*The Identity Expense Reimbursement and the Unauthorized Electronic Fund Transfer Reimbursement benefits are underwritten and administered by American Bankers Insurance Company of Florida, an Assurant company, under group or blanket policies issued to Generali Global Assistance, Inc., dba Iris® Powered by Generali for the benefit of its Members. Please refer to the actual policies for terms, conditions, and exclusions of coverage. Coverage may not be available in all jurisdictions. Review the Summary of Benefits at https://www.irisidentityprotection.com/terms-conditions.  
2 Levels Of Protection:
You Choose The Option That Works Best For You
1ID Resolve 360 delivers a comprehensive level of protection … actively monitoring your identity to help identify early signs of theft and then stepping in to protect your money and your financial reputation if you fall victim to identity thieves.
2ID Resolve helps you stop identity thieves in their tracks when they target your good name. Our team of resolution specialists will immediately spring into action at the first sign that your identity has been stolen.
Need Help Deciding?
Not sure if ID Resolve 360 or ID Resolve is right for you? Call 1-833-203-9232 to talk to one of our U.S.-based experts.
Ready to set up your personal defense against identity thieves?
At-A-Glance Comparison

Ongoing Identity and Credit Monitoring

X

✔

FREE Digital Security Software (to help protect against keylogging, phishing and ransomware)

X

 

✔

ScamAssist® Research Service

X

 

✔

Fraud Alert Placement

X

 

✔

IDRiskIQ (and additional tools to help educate you on ways to lower your risk of identity theft)

X

 

✔

Opt-Out Services (removed you from pre-approved credit mailings and marketing phone calls)

X

 

✔

Detect Pre-Existing Conditions (look back to search for unknown identity theft incidents)

X

 

✔

Email Health Check to help you make sure your email address remains secure

X

 

✔

Monthly Credit Refresh (so you can keep tabs on your credit score)

X

 

✔

Instant alerts via easy-to-use dashboard highlight suspicious activity to help you stop identity thieves before they can do as much damage

X

 

✔

U.S.-based resolution experts help you resolve cases of identity theft
 

✔

 

✔

Assistance notifying credit bureaus and creditors if your identity is stolen
 

✔

 

✔

Notification to Police and Legal Authorities if accounts have been opened in your name or your identity has been stolen
 

✔

 

✔

Credit Freeze to prevent new accounts from being opened in your name
 

✔

 

✔

Help canceling/re-issuing debit or credit cards, driver's license, Social Security card or a passport if your wallet is stolen or lost
 

✔

 

✔

Medical Identity Theft Assistance
 

✔

 

✔

$500 emergency cash advance if you fall victim to identity theft while you're away from home
 

✔

 

✔

Identity theft insurance helps reimburse expenses of fighting identity theft

X

 

✔
Unsure if ID Resolve 360 or ID Resolve is right for you? Call 1-833-203-9232 today.
If you've seen "identity theft protection" advertised on TV or online, you probably know that prices for those plans can come in at $300 a year or more.
But that's not the case with ID Resolve 360.
ID RESOLVE 360 ANNUAL RATE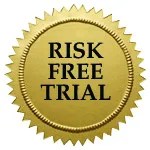 Single Membership: $209
Couple Membership: $239
FAQs
1. Is identity theft a problem I should worry about?
YES! It's one of the fastest growing crimes in America. In 2021 alone, 42 million Americans were victims of identity fraud and identity thieves stole $52 BILLION*. There is a new victim every two seconds – and ID Resolve is here to help make sure you're not one of them.
Plus, when it's YOUR money and YOUR good credit record being stolen, identity theft suddenly becomes a legal and financial nightmare.
*2022 Identity Fraud Study, Javelin Research & Strategy
2. Who is the most at risk of identity theft?
Identity thieves target people of all backgrounds, ethnicities, incomes, and locations, but there are three groups who have experienced higher incidences of identity theft and fraud in recent years.
Millennials are more likely to share personal information, such as contact information via social media – which identity thieves target.
Seniors make up 35% of all cases of identity theft. As you get older, the ramifications can be exponentially worse, since you simply may not have enough time to rebuild your financial security.
Children have clear credit reports, which are highly valuable to criminals who can fraudulently use their data unnoticed for years.
3. Why should I chose ID Resolve for identity monitoring and resolution?
Our U.S. based Resolution Team has almost 20 years of experience helping people in their time of need. We're a 16-time Stevie® Award winner for Excellence in Customer Service, and it's our focus on providing you with best possible service – from our easy-to-use monitoring portal to our experienced resolution specialists – that make us stand apart from other providers.
4. How does ID Resolve 360 work?
ID Resolve 360 is powered by our easy-to-use monitoring portal which puts control in your hands.
Through the portal, we provide high risk transaction monitoring, internet surveillance, compromised credential monitoring and a robust selection of alerts to help reduce fraud and minimize damage.
With ID Resolve 360, you'll minimize your risks of identity theft by leveraging technology that looks in places you can't for suspicious use of your personal data. And if you become a victim, our certified Resolution Specialists help save you time, money and hassle.
5. Can identity thieves really take out loans in my name?
Absolutely. Once they have information like your Social Security number, they can begin creating documents like false driver's licenses that can help them open accounts or apply for loans in your name.
6. I'm really careful when I use credit cards online and in stores. Shouldn't my identity be safe?
Credit card fraud is one of the most common types of fraud. In fact, new account credit card fraud tops the FTC's list of identity theft reports*. It increased by 88% between 2018 and 2019 alone! As identity theft and fraud continue to persist, so does the need to take action to minimize the risk of victimization and resulting damage. With ID Resolve 360, you will have 360º protection, helping to defend against potential threats. Our proprietary technology and certified professionals offer full-service and hands-on assistance in the event of an incident.
*FTC Consumer Sentinel Network, 2019 Data Book
7. How hard is it to clean up after an identity thief strikes?
Be prepared to invest hours on top of hours in phone calls. Follow up letters to document your calls. Monitoring accounts. Talking to banks, loan companies, credit card companies, the Social Security Administration, and credit bureaus. Maybe even filing reports with the police.
Or … you could avoid all those headaches by putting ID Resolve on your case. They know who to call. What paperwork to file. And exactly what is needed to stop identity thieves in their tracks. And they'll keep you informed with regular updates all along the way.
8. How do I know that my information in the ID Resolve 360 portal is secure?
When you add sensitive personal information in the Monitoring Portal for monitoring, your data is never stored and is never transmitted in an unencrypted form. When you add your information, we generate a random string of text (a unique ID, also called hashing) to represent the data. A unique ID cannot be reversed or "decrypted", keeping your information secure. We also utilize biometric multifactor authentication at login, which provides multiple layers of security and enhanced protection.
Multifactor authentication helps reduce online identity theft and fraud, since your password alone is no longer sufficient to grant full access to your account. Multifactor authentication allows you to access your account after presenting two or more credentials.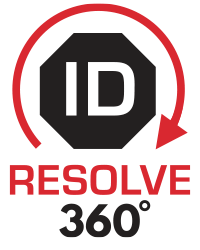 ID Resolve 360 delivers a higher level of protection by pairing vigilant monitoring services with ID Resolve's exceptional identity theft resolution services. That means you're setting up a smart "early warning system" to help head off identity theft before it can begin and backing it up with valuable peace-of-mind protection from one of the nation's leading identity theft resolution teams – just in case someone sneaks through your defenses.
Call us today at 1-877-850-0183 if you want to enroll or have any questions.